Donate Today
Help Support The Arrow Fund
HELP END THEIR PAIN & SUFFERING
The Arrow Fund rescues, rehabilitates, and re-homes animal abuse and neglect victims. The severity of the injuries suffered by our animals means that our veterinary care costs are significant. But YOU can help rescue them and help them receive the treatment they need and the loving home they deserve.
You can make a one-time donation and even one in Honor or Memory of a person or beloved pet.
No matter the size or level of your gift, you are the real heroes to these abused and neglected animals.
Hattie's Fund
Hattie'sStory. Loving, loyal, beautiful, friendly, sweet, and intelligent – are just a few adjectives that describe Hattie!  Hattie was a long-haired miniature dachshund, with her name hailing from her family's southern roots.  After spending her first three months of life with her five puppy sisters, her next three weeks were spent with 120 new sorority sisters at the Indiana University ZTA sorority house. 
For such short legs, she was very well-traveled, having visited 11 states!  With her short legs, Hattie could run like the wind and finished 12th out of 120 dogs in the Fort Wayne, Indiana, Weiner Dog Race! 
In the last couple of years for Hattie, her age began to provide her with challenges, including canine dementia.  On February 4, 2023, we had to say goodbye to our sweet girl as she crossed the rainbow bridge and became our angel. 
To honor her life, we asked The Arrow Fund if they would be willing to create Hattie's Fund and asked friends and family to help raise money for the animals benefitting from It.  We hope to make this a lasting fund to help provide a lasting impact while remembering Hattie."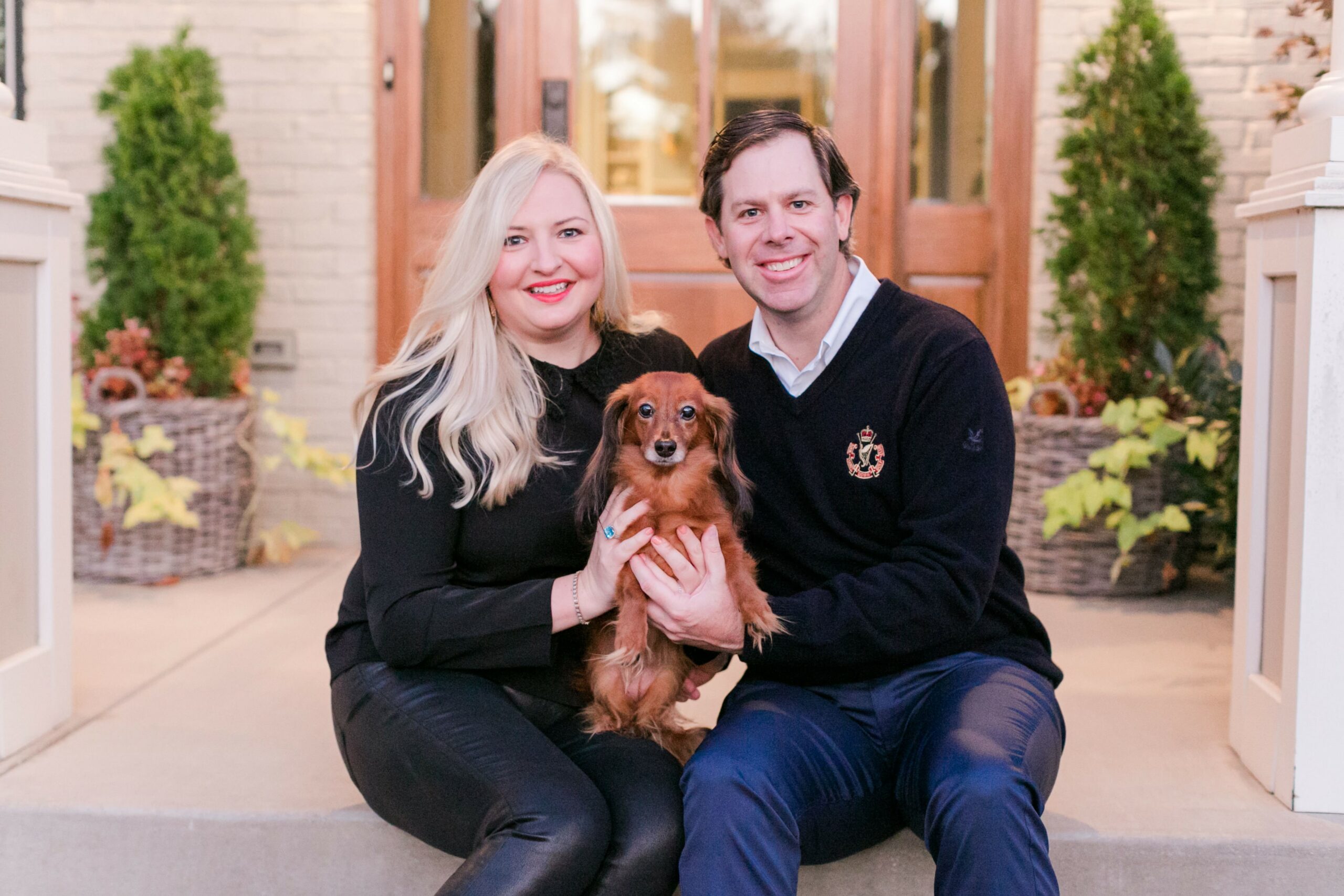 Your Donation to The Arrow Fund
$25.00 – Helps Feeds a Litter of Puppies/Kittens for a Month
$50.00 – Helps Vaccinate a Dog or Cat
$100.00 – Provides Spaying or Neutering for a Dog or Cat
$500.00 – Helps Provide Emergency Veterinary Care for a Dog or Cat
Donations may also be mailed to: The Arrow Fund, P.O. Box 1127, Prospect, KY 40059
Company partners supporting The Arrow Fund 
More Ways to Give
Join the Monthly Donor Program.
This means that you commit to giving a set amount monthly. You can set up your account on the donation page through a credit card or checking/savings account. Your donation will be deducted on a date you choose, and you won't have to remember. You can change it at any time by logging into your account.
IRA Donation
A qualified charitable distribution (QCD) allows individuals who are 70½ years old or older to donate up to $100,000 to one or more charities directly from a taxable IRA instead of taking their required minimum distributions. This can help save or reduce your taxes. Consult with the institution that manages your IRA.
Donation of Stocks and Securities
When you donate stock to The Arrow Fund, you'll generally take a tax deduction for the total fair market value. And because you are donating stock, your contribution and tax deduction may instantly increase by over 20%. Would you prefer to donate bonds or mutual funds? The same benefits apply. 
Sugarwish
Send a sweet gift to your friend, colleague, or loved one through email or text. Sugarwish offers you the ability to send candy, snacks, popcorn, cookies, tea, coffee, dog treats, and even wine! The best part is that the recipient chooses the gift, making your job easy. When you use our affiliate link, Sugarwish will donate 12% of your purchase to The Arrow Fund.
Go shopping or check your closet
Both of these locations will accept dropoffs during regular business hours. For larger items, or to coordinate pickup, please contact us.
Z Salon & Spa
9407 Shelbyville Road
Louisville, KY 40222
Attn: Denise Zeydel
Finishing Effects
9521 E. Highway 42
Prospect, KY 40059
Attn: Belinda Smith
Donations "in lieu" of flowers
In lieu of flowers, you may request that funeral guests make donations to The Arrow Fund in remembrance of your loved one. If you contact The Arrow Fund in advance we can provide envelopes for your guests and brochures regarding the organization. Further, if your guests specify that the donations are in memory of your loved one, The Arrow Fund will provide you with a list of donors.
Consider planned giving
Did you know that a planned giving strategy can increase your giving power while decreasing your tax burden? Donating appreciated securities like stocks and bonds, assigning The Arrow Fund as a beneficiary, or creating a legacy can help us continue our work and may help your current or future tax status!
Remembering The Arrow Fund In  Your Estate
Including The Arrow Fund in your will leaves a legacy that will help us continue caring for the animal victims of extreme cruelty, abuse, and neglect for years to come. A gift in your will may also provide your estate with a significant tax deduction.
There are several ways that you can bequeath assets to The Arrow Fund. More specifically, gifts can be separated into three categories:
Pecuniary (a fixed sum of money or a fixed percentage of the estate)
Specific (individual possessions or land)
Residuary (a share/percentage of the net value of the estate after exact amounts have been paid to other beneficiaries)
You can add The Arrow Fund to your current will through a codicil without rewriting your entire will. You need to discuss your plans to add The Arrow Fund as a beneficiary with your family and other potential beneficiaries so that they know of your wishes and can ensure they are honored. It is also essential to seek legal advice in carrying out such desires so they are appropriately documented.
New, high-quality, durable pet toys for cats and dogs. Some of our animals are crate restricted as they heal, and keeping them happy is essential!
New or good-condition pet beds, primarily orthopedic.
Mobility assistance aids, like collapsible wagons, pet wheelchairs, adjustable splints, and support slings
Gas Cards
Postage stamps
Silent Auction Items
Gift cards from anywhere, in any amount