Volunteer
Working for a cause
Volunteer your gifts of time and talent to help abused and neglected animals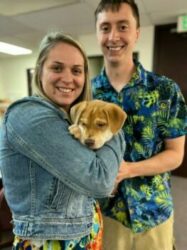 Ready to play a part in a happy ending?
During much of our volunteer activities, you see the difference you make in animals' lives. You learn things and hear stories, build bridges to other businesses and organizations in the community, and leave with a sense of accomplishment. Please feel free to email us with questions.
We look forward to having you join our team!
Show Your leadership skills by serving on our Board of Directors
Special Events Support
Deliveries/Courier
Adoption/Foster Home Visits
Blog Production
Design/Marketing
Administrative Assistance
Photography/Videography
Animal Transportation
Fundraising
FOSTERING SAVES LIVES
Learn more about our foster program and the responsibilities our fosters accept.
Will you help us save an animal's life?